Optional Virtual Week 11/30/2020 - 12/04/2020
We want to take some preventive measures to ensure we can keep everyone safe and can keep school open. We are asking that all middle and high school students participate virtually if they can the week after Thanksgiving (November 30–December 4). This is only a request and participation virtually is completely optional. Our middle and high schools will be open, and we will be ready for students who elect to attend school in person. It is also our hope that students taking this option would have their own internet connectivity. We will not distribute hotspots since this will only be for a week.
we are asking middle and high school students to commit to the entire week if they elect to go virtual the week after break.
Over the last few weeks, we have seen a significant increase in the number of active cases within the school district. Specifically, we have seen an increase at the elementary level, and we anticipate the number of cases will continue to rise at all levels. For this reason, we are extending the virtual option at elementary school for the remainder of the week after Thanksgiving. Parents still have the option of sending their children to school in person, if necessary, but we are asking parents to keep their children at home, if possible, during the entire week of November 30 – December 4. We will prepare paper packets for the students to work on during the week, and students will complete this work at home. It is important to note this is still an optional request. Elementary, middle, and high schools will open and close at the normal time if students need to attend school in person.
The following summary will provide an open and transparent review of the positive cases of COVID–19 which are reported in the district. This summary will be updated daily around 3:00 p.m. It is important to note the following:
1. Only confirmed cases of COVID-19 will be reported. We are inundated with rumors and speculations that individuals have tested positive. We will only report those we can confirm.
2. We will only report cases of staff members and students enrolled in Hamblen County Schools. We will not report cases of family members of either staff or students who have tested positive.
3. We are required by law to protect the identity of any person testing positive. We will not release the name of any student or staff member who tests positive.
4. We will list the school and grade level for each confirmed case. This will provide parents with a general summary of the infection. We will also send home some type of electronic message notifying parents we have experienced some type of exposure within that school. This school message will not specifically mean your child was exposed. We will communicate directly with you if we believe your child was exposed.
5. Someone from school or the health department will contact you if your child may have been exposed and you need to remove your child from school. There is no need to quarantine your child unless you are contacted specifically.
6. This count will start on the first day of school which was September 8.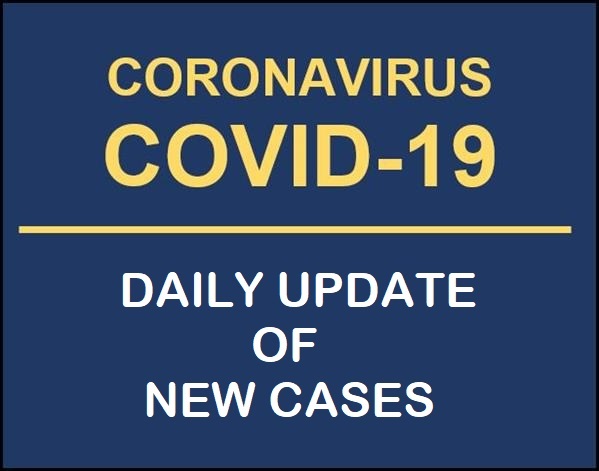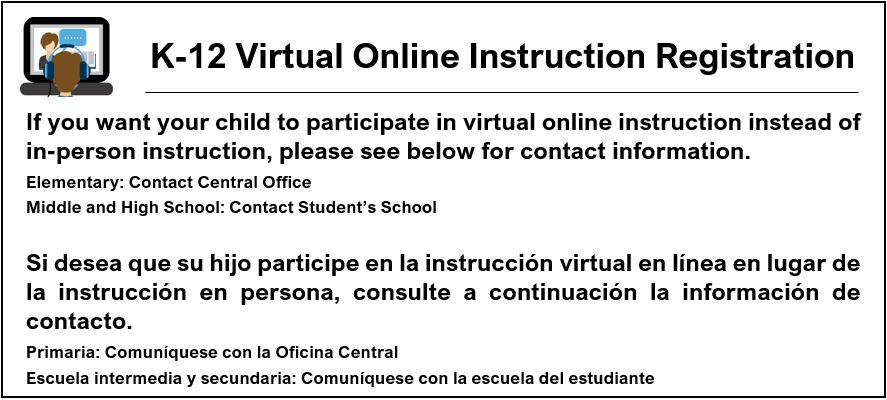 HAMBLEN COUNTY DEPARTMENT OF EDUCATION
The mission of Hamblen County Department of Education is to educate students so they can be challenged to
successfully compete in their chosen fields.
Parents and community members please continue to send in questions or concerns you may have regarding the Coronavirus COVID-19 so that those topics can be addressed in our daily presentation updates on our website.
Please email questions to WebbK@hcboe.net and place "School/Virus Questions" in the subject line.
Please contact us at 423-586-7700if you do not possess the ability to view the video, and we will ensure you get the information. Thanks in advance for your support and understanding.
ESP Program Information

More information about the Extended School Program
Each child will be screened prior to entering the building by conducting a temperature check. Students with a temperature will not be allowed to attend.
Click HERE for information regarding free childcare for Essential Workers
Please contact Stacy Gibson at 423-581-3017 or gibsons1@hcboe.net if you need any additional information regarding this program.