HAMBLEN COUNTY DEPARTMENT OF EDUCATION
The mission of Hamblen County Department of Education is to educate students so they can be challenged to
successfully compete in their chosen fields.
Parents and community members please continue to send in questions or concerns you may have regarding the Coronavirus COVID-19 so that those topics can be addressed in our daily presentation updates on our website.
Please email questions to SmithK@hcboe.net and place "Virus Questions" in the subject line.
Please contact us at 423-586-7700 if you do not possess the ability to view the video, and we will ensure you get the information. Thanks in advance for your support and understanding.
FOR ADDITIONAL INFORMATION ON CORONAVIRUS, COVID-19 CLICK HERE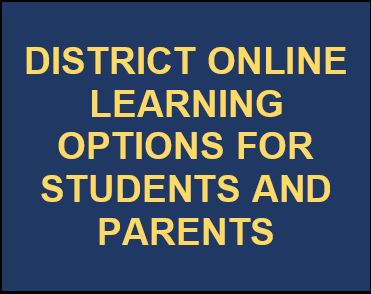 FOOD SERVICE
Food Service for Hamblen County students up to the age of 18 will continue starting June 1, 2020 at Morristown-Hamblen High School East.
Please enter the parking lot at the cafeteria entrance for curbside pick-up between the hours of 11:00 am through 1:00 pm.
ESP Program Information
The Hamblen County Extended School Program will be providing childcare beginning May 4th and remain open through July 22nd at Hillcrest Elementary School from 6 a.m. – 6 p.m. Students will be provided breakfast, lunch, and a snack.

This is for students enrolled in Hamblen County Schools, grades PreK-6.

If your child has never attended ESP, please allow time to complete the registration form at the drop-off. The cost for ESP is $15 per day for the first child and $10 per day for additional siblings. There is also a $7 registration fee per child. Deadline to register for the Summer program is June 5th.

Click HERE for information regarding free childcare for essential workers. Deadline to apply is June 15th.
Please contact Stacy Gibson at 423-581-3017 or
gibsons1@hcboe.net
if you need any additional information regarding this program.
Each child will be screened prior to entering the building by conducting a temperature check. Students with a temperature will not be allowed to attend.
APPLICATION FOR HAMBLEN COUNTY
PRE-K PROGRAM STATUS
Voluntary Pre-K: You may access the application (in English or Spanish) at hcboe.net. Complete the application, the Income Eligibility form, and attach all required documents.
Please indicate the school for which you are applying by writing the name of the school on the top of your application (Hillcrest, Lincoln, Manley, Russellville, West Elementary, or Witt.)
Tuition Pre-K: You may access the application at hcboe.net. Complete the application and attach all required documents.
The following schools have Pre-K tuition spots available ($125 per week):
Union Heights Elementary (3 spots)
Manley Elementary (5 spots)
Submit your application in one of the following ways:
1. Email to daltonj@hcboe.net (Spanish applications may be emailed to ortegaf@hcboe.net).
2. Fax to 423-586-7760
3. Mail to : Dr. Janet Dalton, Hamblen County Department of Education, 210 E. Morris Blvd., Morristown, Tn. 37814.
Parents applying for Voluntary Pre-K spots will be notified of acceptance by May 10, 2020
Questions?
Call 423-586-7700. (For assistance in Spanish, call 423-273-0689.)