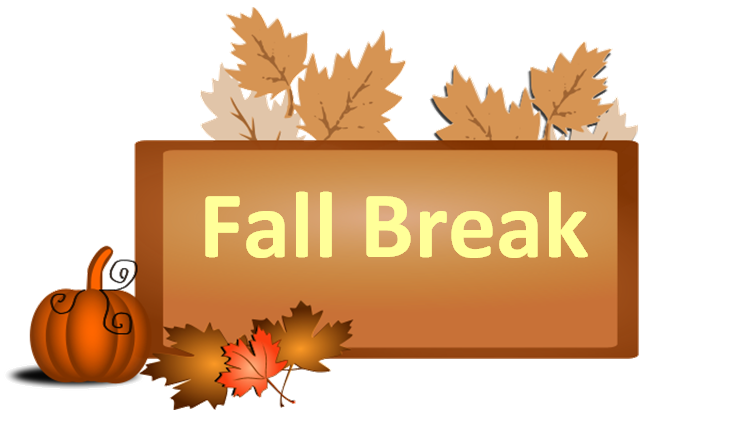 HCDOE Central Office will be closed
for Fall Break
10/09/2023 - 10/13/2023
Hamblen County Schools Mission

The mission of the Hamblen County Department of Education is to educate all students so they can achieve their postsecondary and career goals.

Hamblen County Schools Shared Vision
In Hamblen County Schools we believe all students are important and all HCDOE employees share a collective responsibility for the success of every student, every day. To that end, we hold ourselves, our students, and our stakeholders to high expectations and to the pursuit of excellence in all we do because we believe all students can learn and achieve a high level.
With that as our foundation, we will collaborate, share, and implement best practices, and build district capacity together to ensure every student is valued, every student is treated with respect, and every student is guaranteed a high-quality education responsive to their unique learning needs. We will do this because we are passionate about student learning and determined that every student will leave our schools as lifelong learners fully prepared to pursue their postsecondary or career pathways.
MESSAGE FROM MR. BUNCH 08/01/2023
Parents/Guardians, I hope everyone enjoyed the summer. We are excited for the start of the new school year and hope that you and your students are also excited. The Hamblen County Department of Education (HCDOE) is committed to providing a high-quality education to all students based on their unique learning needs. As we start the new year, I want to bring a few items to your attention and ask that you discuss and review these items with your students.
DRESS CODE
The HCDOE Dress Code is captured in Board Policy 6.310 . The code is written to foster a learning environment and to minimize distractions. Your help in this area to ensure students are adhering to the policy will alleviate the need for our faculty members to expend time addressing issues and allow them to focus on educating students.
CELL PHONE
The HCDOE Cell Phone Policy (Use of Personal Communication Devices and Electronic Devices) is captured in Board Policy 6.312 . The policy is also written to foster a learning environment and to minimize distractions. This is another area I ask that you help ensure students know and adhere to the policy as it will alleviate time demands of our administrators.
TERRORISTIC THREATS
Last year, I sent each parent/guardian a note and we posted it on our website, ( Last year's note link) , on this topic. HCDOE takes the safety of every student and staff member seriously. We treat any threat seriously and will work with law enforcement to investigate and hold individuals accountable.
PERMISSION SLIPS
The state of Tennessee passed a law requiring signed parent/guardian permission for students to participate in any extracurricular activities or surveys. Please be responsive when these forms are brought home as we will not be able to allow participation without signed forms.
VAPES, ALCOHOL, OTHER ILLEGAL SUBSTANCES
A survey was conducted last year involving students in the 8th, 10th, and 12th grades. While the number of survey participants was not large, there were some noteworthy takeaways. The survey indicates the age of first use of vapes, alcohol and other substances is decreasing. A higher-than-expected number responded that they felt parents/guardians would not be overly upset if they found out their students used vapes, alcohol, and/or other substances. Finally, almost half responded their parents/guardians had not discussed the dangers of substance abuse within the last year. Please discuss these subjects with your students. If you need additional information on these areas, please let us know and we will work with you.
PARENT/GUARDIAN INVOLVEMENT
HCDOE remains committed to parent/guardian involvement. We want you to take great interest in the education of your students. I ask that you reach out to the Teachers and Principals to discuss items first as they are the ones closest to any situations and know the most about what is happening in the schools.
Again, we are excited to start the new school year. We look forward to working for and with you and your students this year. HCDOE is shaping Hamblen County's future one student at a time.
Thanks
Arnie
Parents/Guardians, I ask for a favor – please take a little time and communicate with your student on
the significance of threats.
We take the safety of students and faculty very seriously. In this sense, "we" includes all Hamblen
County Department of Education (HCDOE) employees and all local law enforcement agencies.
Since we returned from break, we are seeing an increase in verbal threats. We are also seeing increased
activity on social media that approach the spread of these threats or do spread these threats.
If we receive an allegation of a threat, we immediately take action and involve local law enforcement.
Even if the student later tries to explain the threat away as a joke or they weren't serious, we treat
anything of this nature seriously.
The HCDOE policy dealing with these type activities falls under policy 6-3091, "Terroristic Threats". I
encourage you to review the policy at https://1drv.ms/w/s!Au-raUImzCXEgfoGcWL84W9MlZgIcw. The
policy calls for discipline up to extended expulsion for making a threat or disseminating a threat. Each
case is looked at on its own merits, but this is the policy that guides each Principal's disciplinary
considerations.
While I have given you the District aspect of discipline, you also need to be aware law enforcement can
and has filed charges against students for making threats. Again, law enforcement takes this very
seriously. So, these activities can quickly move from just a school discipline issue to a legal matter.
I encourage you to sit down with your student and have a discussion. I want all of our students to be
aware of the policy addressing threats, the legal aspects associated with any threat, responsible use of
social media, and how seriously we take every one of these allegations. I also want you to encourage
them to reach out to someone at their school and/or you if they hear anything (this is also part of policy
6-3091). If they see or hear something, we need them to say something.
We take student and faculty safety very seriously, and I ask for your help in communicating this
information with your student.
Thank you for your time & consideration
Arnie
FOR TRANSLATION TO A DIFFERENT LANGUAGE, SCROLL TO THE BOTTOM OF ANY PAGE WITHIN THE HCBOE WEBSITE, CLICK ON THE GOOGLE LANGUAGE TRANSLATOR
AND CHOOSE THE NEEDED TRANSLATION.