To improve the health and education of our children by building a strong emphasis on helping our students make sound nutritional choices that will last a lifetime and to make the School Nutrition Programs an integral part of the total educational process by providing the cafeteria as a learning lab.
| | | |
| --- | --- | --- |
| BREAKFAST | LUNCH | PRICE |
| FREE | Grades K-5 | $2.05 |
| | Grades 6-8 | $2.30 |
| | Grades 9-12 | $2.55 |
| | HCDOE Staff | $3.55 |
| | Visitors | $4.05 |
| | Grandparents/Senior Citizen Day | $3.55 |
| | Reduced Price Lunch | $0.40 |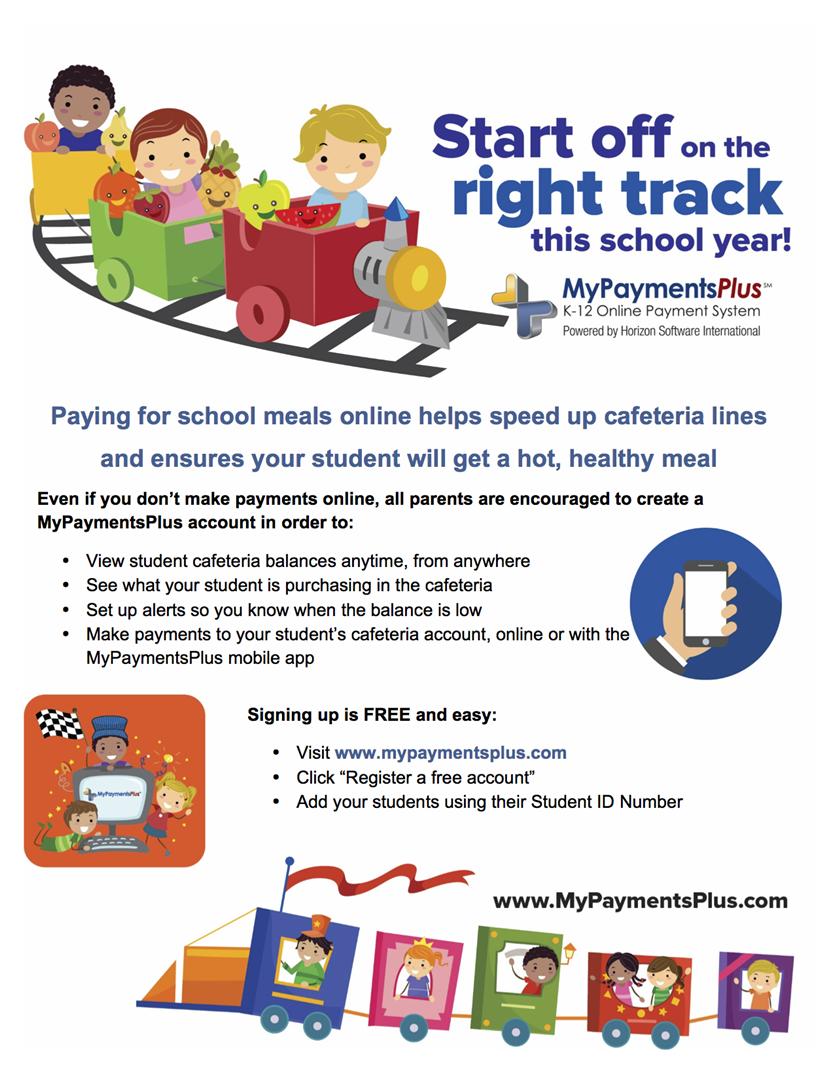 USDA Non-discrimination Statement: In accordance with Federal law and U. S. Department of Agriculture (USDA) policy, this institution is prohibited from discriminating on the basis of race, color, national origin, sex, age, or disability. To file a complaint of discrimination, write to USDA, Director, Office of Civil Rights, 1400 Independence Avenue, SW, Washington, DC 20250-9410 or call 800-795-3272 or 202-720-6382 (TTY). USDA is an equal opportunity provider and employer.
Nutri Cloud Online Free and Reduced Meals Application
The Free & Reduced Meals application is now online. The entire process is not only safe and secure, but also completely private and available anytime, anywhere!
La aplicación de alimentos gratuitas y precio reducido ya está en línea. ¡El proceso es seguro, privado y esta disponible en cualquier momento y en cualquier lugar!
Click the appropriate language button below for information on the new online application process.
Haga clic en el botón del idioma apropiado para obtener informacion sobre el nuevo proceso de aplicar por los alimentos en línea.
Jennifer Buchanan
School Nutrition Supervisor
423.586.7700
Susan Dalton
Bookkeeper
423.586.7700
Kammie Shelton
Administrative Assistant
423.581.3027
Breakfast Casserole
Delicious dish for brunches.
1 lb. sausage
6 to 8 large eggs
2 tablespoons milk
1/2 cup shredded cheese (or as much as you like)
1 large bag frozen shredded hash brown
1. Brown sausage in skillet. Drain sausage from grease using a slotted spoon. Spread meat in the bottom of a casserole dish.
2. Break 6 or 8 eggs individually and put into a bowl; add milk, beat well.
3. Cook scrambled eggs until done, but not dry, they should be soft. Spread on top of meat.
4. Spread hash brown on top of eggs; sprinkle cheese evenly on top of eggs.
5. Bake in 350*F (175*C) oven for 15 minutes or until cheese melts. Serve hot.
Makes 6 to 8 servings
Hot Ham and Cheese Spread
Mix 1 (8 oz.) container cream cheese spread with 1 cup shredded cheddar cheese, 3 chopped slices of smoked ham and a dash of pepper until well blend. Spread into 9 inch pie plate.
Bake at 350*F for 20 to 25 minutes or until puffed and lightly browned. Served warm as a spread with crackers (Ritz)
Makes 12 servings, about 2 Tbsp. spread and 5 crackers each.