CTE
CAREER AND TECHNICAL EDUCATION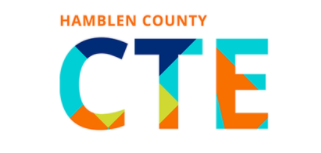 Career and Technical Education (CTE) offers a solid education to high school students who want to enhance their academic studies with specialized training in competitive fields. CTE equips students with the skills and knowledge to compete in today's job market by offering programs such as automotive technology, criminal justice, building trades, cosmetology, and information technology, business, healthcare, human services, and others.
The Hamblen County Career and Technical Education Program is located in the two high school facilities, Morristown East and Morristown West. The program's mission is to prepare students to enter the work force after graduation, having received the knowledge necessary in their chosen field to obtain employment. Over the years, business and industry has changed and so has the vocational and technical training studies. We are always modifying our curriculum to keep abreast of new, current and changing technology. The Career and Technology Program offers a diversity of studies that includes transportation, construction technology, health care, manufacturing, personal services, and business technology.
We are also a member of SkillsUSA , a national organization serving more than 264,500 high school, college students and professional members enrolled in training programs in technical, skilled, and service occupations, including health occupations. SkillsUSA provides quality education experiences for students in leadership, teamwork, citizenship and character development. It builds and reinforces self-confidence, work attitudes and communications skills. It emphasizes total quality at work, high ethical standards, superior work skills, life-long education and pride in the dignity of work. SkillsUSA also promotes understanding of the free enterprise system and involvement in community service activities.
As we strive towards helping our students prepare for the future, middle school students are offered exploratory courses in business and information technologies, life skills, and technology systems. These classes allow the students to get a look into the program to see if it might be something they would like to pursue in high school.
Tennessee's Career and Technical Education (CTE) programs of study are meant to provide a relevant framework of industry-aligned, rigorous courses that progress a student in knowledge and skills year after year. They provide invaluable opportunities for students to experience a subject that they are passionate about and explore interests that lead to postsecondary learning and future career paths. These sequenced courses also reflect & support the three-credit elective focus requirement for graduation. Level 1 courses are encouraged to be taken by students in ninth grade; however, districts may make scheduling decisions that work best for their communities and students.
Early postsecondary opportunities (EPSOs), such as dual enrollment, dual credit courses, and college level examination program exams (CLEP) are also valuable opportunities for all students and should be provided within the program of study. The
dual enrollment course codes
may substitute for the Level 3 or 4 course offerings in any aligned career cluster's programs of study where those course codes represent postsecondary courses. Each program of study has four dual enrollment course codes.