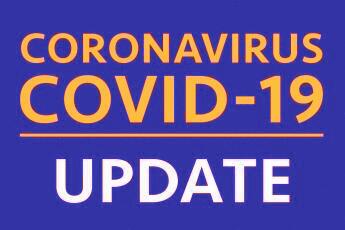 Parent Info 3-15-2020 Students/Family with Medical Conditions
Dear Parent,
I fully understand the last couple of weeks have been difficult for most of us and I suspect the next couple of weeks may be even more challenging. We met with representatives from the Tennessee Department of Health, medical providers, and first responders on Friday to discuss COVID-19. Their stance continues to be that the vast majority of individuals infected will only experience severe cold or flu-like symptoms. We were also informed the virus will have similar results on school-aged children. We were told closing schools at the beginning of the virus would not be effective unless we remained closed for nearly 4 - 8 weeks.
Closing schools is not a simple process without consequences. During our meeting, there were concerns expressing that closing schools would place a tremendous burden on critical infrastructure which was necessary for public safety and health. Concerns were expressed that key personnel in health care, first responders, fire, law enforcement, food suppliers, and other critical service areas would need to stay home with children if school was closed. This loss of staff could quickly overwhelm those able to remain on the job. This could easily create public safety and health issues for all of us. Some expressed a fear this could be more serious than the actual virus. I state this because I want you to know that closing schools, especially for the necessary period of time, will have a significant impact on this community and virtually every service provider in our county. I also understand that remaining in school will also have consequences. Please don't think this is an easy or simple decision. It is much more complicated than you could ever imagine.
More than any other time in my entire career, I understand the decisions I make in the next couple of days/weeks will likely have a direct and significant impact on the safety and health of staff/students. Regardless of whether we remain in school or not, I believe either decision will have a major impact on everyone. Please know I take this responsibility seriously and I am attempting to make the best decision I can based on factual information.
It is clear the virus could have an extremely detrimental impact on those with respiratory issues, immune deficiencies, compromised health condition, and the elderly. I am requesting that all students with any of these medical conditions, or living with someone having such conditions, stay home during this epidemic. Please notify your principal of your decision to keep your child at home and let him/her know you have a legitimate reasons for your child's absence. We were asking for a medical note but I realize that many of you may be unable to get an appointment with your doctor on such a short notice. Stay home if your child, or someone within the home, are identified as at-risk categories. We will suspend all attendance/truancy-related actions at this time.
The situation is likely to get worse before it gets better. However, I possess the firm belief it will get better and we will be stronger. We must keep the faith and maintain a resolute spirit. Please know that we care deeply the wellbeing of your child. We will continue to keep you updated. These next several weeks will be difficult but these challenges will not define us. We will be defined by our courage, care for others, and our response to these challenges. Take care of yourself, family, and those in need. Please don't hesitate to contact us if we can be of assistance. I wish you the best.
Jeff Perry, Superintendent
03-15-2020 Limited School Visitors
Parents, Guardians, and Community Members,
As part of the Hamblen County Schools' response to the Coronavirus (COVID-19), we are limiting the number of visitors entering our schools. We will not allow visitors to enter the building unless there is a required reason for the visit. This restriction includes eating lunch with students and escorting them to breakfast.
We would normally welcome visitors to our schools, and we want you to feel welcome. However, this restriction has been established out of a concern for student safety and the health of our community. Student safety drives every decision we make regarding access to our schools. During this time of uncertainty, we believe it is prudent to limit student and staff exposure as much as possible. We will post additional information on our website (www.hcboe.net) to help keep everyone informed.
We appreciate your cooperation with this policy and other measures that we may need to initiate to ensure student safety. We believe these measures are temporary, and we can return to normal soon. However, help us keep everyone safer by limiting visits to schools. If you have any questions regarding this, please contact us at 423-581-3101. Thanks!
Jeff Perry, Superintendent
COVID – 19 (Coronavirus) Protocol
The safety of our students and staff is always our primary concern. While we are constantly focused on ensuring a safe and healthy environment for all stakeholders, we also are concerned about the consequences associated with our decision to close schools. Closing schools will have an impact on working parents, will affect the labor force for local industries, and may prevent some students from receiving a nutritious meal. In addition, closing schools will have a wide reaching impact on every portion of our community. We do not take the decision to close school lightly because of the adverse effects it has on everyone. However, it would appear that the novel Coronavirus or COVID – 19 will require us to close school for an extended period of time if we have multiple confirmed cases in Hamblen County.
It is extremely important to understand the district will take a responsible and thoughtful response to COVID – 19. We will not act upon irresponsible social media postings, inaccurate information or panic. We will follow guidelines from the Tennessee Health Department and the Center for Disease Control.
It is important we keep all stakeholders informed. We will produce a video and post this information on our website (www.hcboe.net). This video will discuss our plan and answer questions individuals may have. We will continue to update this presentation and information. Please monitor this website for the most current information on our district's response to the virus.
We will observe the following response plan to COVID – 19. This virus situation is extremely fluid and we may need to modify certain actions described in this plan if necessary. However, it is important to start with a plan.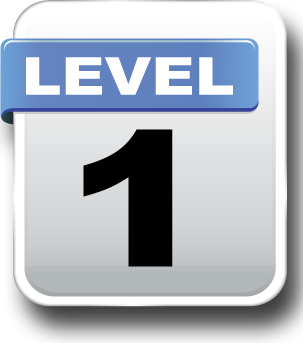 Level 1
We are currently in a Level I response mode. No COVID – 19 cases are confirmed in Hamblen County. No students or staff members have been diagnosed with the virus. We will focus on the following actions to ensure staff and students are safe:
1. Maintain rigorous cleaning program within the schools and on buses
2. Continue to educate staff and students on safe health practices
a. Wash hands for 20 seconds with water and soap
b. Cough/sneeze into a tissue and throw into trashcan
c. Avoid travel – especially to areas where the contagion is more likely
d. Avoid use of water fountains
e. Avoid sharing of any equipment such as band instruments, balls, play center toys, etc.
f. Sterilize playground and gym equipment
g. Sterilize weightlifting equipment
h. Stop sharing food or drinks
i. Avoid touching face, eyes, nose or mouth with your hand
j. Avoid sharing personal items (phones, clothing, hats, pens, etc.)
k. Use hand sanitizer and wipes frequently
3. Keep staff, students, and community informed through our website (www.hcboe.net)
4. Encourage a "no personal contact" policy in schools which include the following:
a. No shaking of hands
b. No fist bumps
c. No hugging or close contact
5. Keep interior doors open when possible to help eliminate unhealthy hand surface contact
6. Require those who are sick to stay home
7. Limit visitors in the schools
8. Aviod any future trips with a no-refund policy in case we need to cancel
9. Consider postponing or cancelling before/after school activities and meetings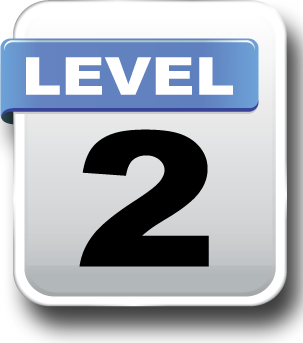 Level 2
We would consider a Level II response when the first case of COVID – 19 is confirmed in Hamblen County that is not a student or staff member. We will focus on the following actions to ensure staff and students are safe:
1. Continue with all Level I responses
2. Excuse medically fragile students/staff from mandatory attendance with doctor's note
3. Cancel all non-essential meetings after or before school
4. Stop self-serve lunch options in school cafeteria – more pre-packaged food options
5. Limit participation to only essential personnel in meetings that are necessary
6. Consider all trips and determine value vs. potential threat
7. Cancel trips to areas where COVID – 19 is prevalent
8. Discontinue homebound services
9. Limit admittance to schools to only essential visitors/volunteers
10. Cancel any community programs using the facilities
11. Suspend truancy and attendance requirements with doctor's note
12. Suspend attendance incentives which may encourage sick students to attend school
a. No perfect attendance (recognize those with perfect attendance to date)
b. No extra points for perfect attendance
13. Ask traveling staff/students/parents to consult medical professional before returning to school
14. Require strict requirements for new students enrolling in our district
15. Evaluate all summer programming to determine value vs. threat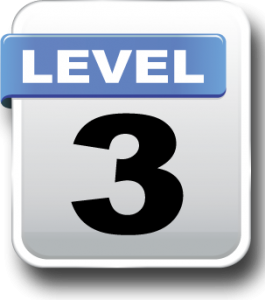 Level 3
We would consider a Level III response when the first case of COVID – 19 is confirmed in a Hamblen County student or staff member. We will focus on the following actions to ensure staff and students are safe:
1. Continue with Level I and Level II responses
2. Close school (at least for one week)
3. Discontinue all athletic activities (both practice and games) during the school closure
4. Discontinue all extracurricular programming during the school closure
5. Discontinue all student travel and field trips
6. Attempt remote instruction to high school students – especially seniors for graduation
7. Discontinue or alter special programs
a. Discontinue extended school programming during the closure
b. Reschedule proms
c. Alter graduation ceremony – quicker program/no personal contact
8. Allow twelve-month staff to report for cleaning and disinfecting
9. Consider remote feeding of students if possible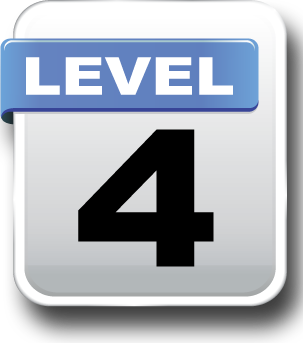 Level 4
We would consider a Level IV response when multiple cases of COVID – 19 are confirmed in Hamblen County and it is no longer safe for staff or students to report. We will focus on the following actions to ensure staff and students are safe:
1. Continue with Level I, II and III responses
2. Close central office and work remotely
3. Allow 12-month staff to work (voluntary) to perform specific jobs if they can't work remotely
4. Limit, cancel or postpone graduation ceremonies
5. Conduct only essential meetings (Board of Education – remotely if necessary)
6. Conduct essential business with staff/community/business remotely if possible